& more all in one place. Totally free to use!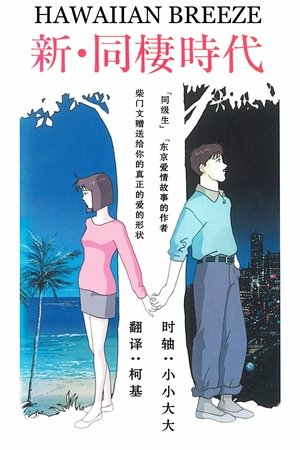 Shin Dousei Jidai: Hawaiian Breeze (1992)
0 /10 By 0 Votes
overview : Hawaiian Breeze follows two twenty-something adults, Peter Honda, an illustrator, and Eri Todani, a planner, who have been living together for two years since meeting on vacation in Hawaii. They seem reasonably happy, but there's an underlying conflict. Peter really loves children. He wants to get married and start a family. Eri doesn't want children and sees no reason to get married. Their happiness gradually erodes, and eventually Eri leaves to "think about things." Peter's editor, Reiko, who wonders if she'd be a better match for Peter, unravels the underlying reason for Eri's reluctance. Peter must then make a choice. Will he give Eri up, in order to have a family, or will he accede to her feelings, in order to be with her? There's no easy answer.
Release Date : Jul 03, 1992
Runtime : 45m
Genre : Animation Drama Romance
Companies : Japan Home Video
Countries : Japan
Keywords : based on manga, anime